The best iPads for gaming show just how versatile Apple's tablets are. Not only are they fantastic tools for digital artists or even interior designers, but they can also make great gaming devices for when you want to kick back and relax.
Since iPads can run the same iOS games as iPhones, it means they have access to a giant game library. Mobile games have evolved rapidly over the years, and today many of them offer the complexity and graphics once found only on game consoles.
There's a wide variety of iPads out there right now, so which iPad model is best for gaming? Read on, and if you want an iPad for more productive reasons, check out our guides on the best iPads for graphic design or the best iPads for drawing.
If you're looking for the best all-round iPad for gaming, we recommend the iPad (2022) as it offers a fantastic balance of affordability, performance, and features.
It's the cheapest iPad in Apple's current lineup, and thanks to its recent update, it offers excellent overall performance. While not quite as powerful as the iPad Pros with the M1 and M2 (also featured in this guide), the A14 chip is powerful enough to play mobile games. Remember, these games are designed to run primarily on iPhones, so much more power is overkill.
It also has a large and vibrant 10.9-inch Liquid Retina (2360×1640) display, which makes games look fantastic, and the larger screen size means many games, especially text-heavy ones, are much more comfortable. to play. Read more in our iPad 2022 review.
However, if you're looking for something that's more portable, consider the iPad mini, below.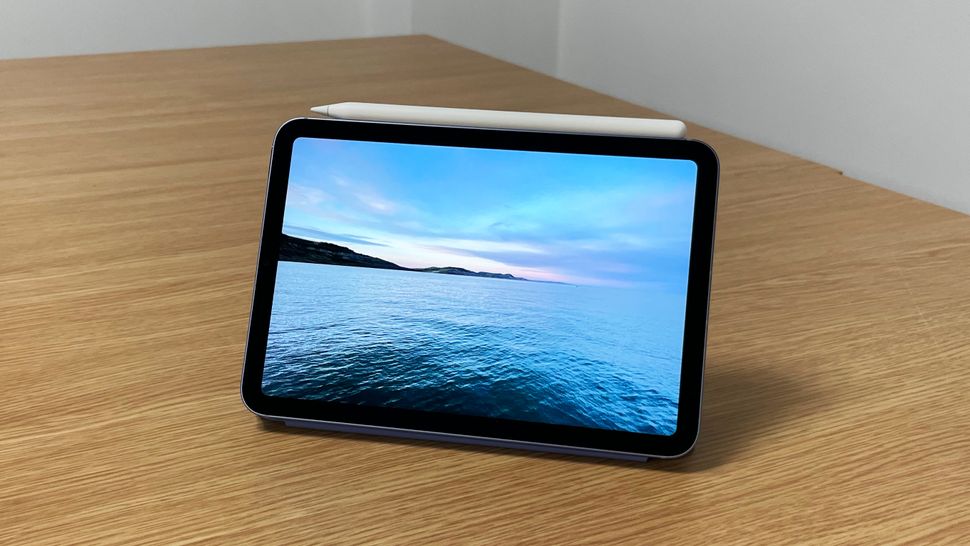 Unlike most other iPad models, the iPad mini didn't get an update last year, so the 2021 model is still the latest you can get. The good news is that it's still a brilliant tablet and can still play modern iPad games with relative ease.
What we love about the iPad mini for gaming is that with an 8.3-inch screen (which is an increase from 7.9-inches on previous models), it's extremely easy to take with you. If you're looking for a gaming device that's almost as portable as the iconic GameBoy, then this is the iPad for you.
Despite the smaller screen, games still look fantastic thanks to the Liquid Retina display with a 2266×1488 resolution at 326 pixels per inch, which is impressively sharp and vibrant.
It packs plenty of power, too, thanks to the A15 Bionic chip, USB-C support, and 5G connectivity, so if you've got the right mobile contract, you can download games and play multiplayer online while you're out and about. It's also compatible with Apple Pencil 2, so you can get back to using this excellent stylus and its advanced features, which may not help in gaming, but means you can use it for creative work too. Read more in our full iPad mini (6th generation) review.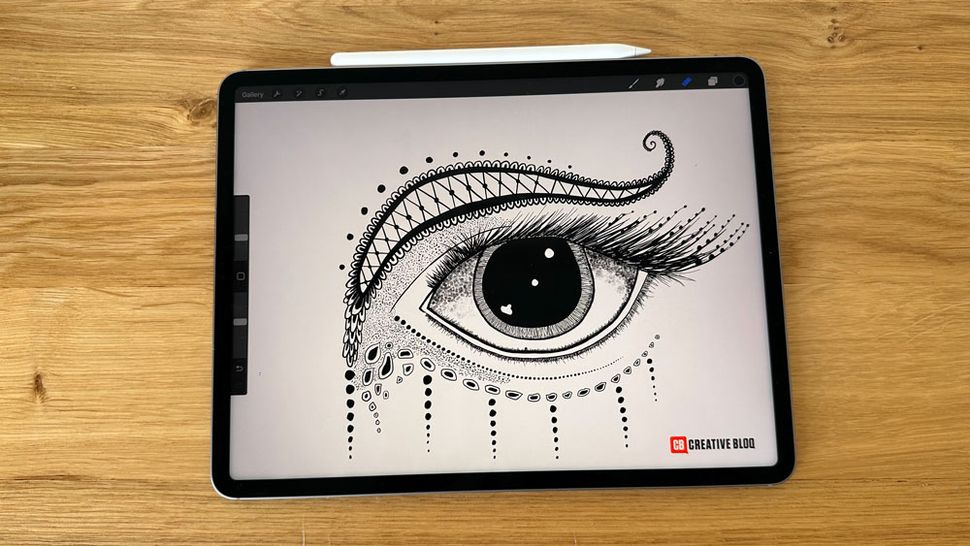 If you want the absolute best gaming experience on an iPad, and money isn't an issue, then the new 12.9-inch iPad Pro M2 is by far the one to get. Powered by the enormously powerful M2 chip, also found in models like the 13-inch MacBook Pro (M2, 2022), even the most graphics-intensive games will run with ease on this device.
In fact, there's the argument that the M2 chip is overkill, and while that's true, it also means this is an incredibly future-proof iPad for gaming – it'll be years before any game gives the iPad Pro a hard time. If you're a game designer, then the power on offer here means you can code and test your games as well.
Perhaps even more important, the iPad Pro comes with a massive 12.9-inch XDR mini-LED display. Not only is it the biggest screen you can get on an iPad, but the mini-LED technology also makes gaming look phenomenal. Keep in mind, however, that this means the overall size of the iPad Pro is very large compared to other iPads and tablets, so you may find it less portable.
Along with the Apple Pencil 2, you also have a great tablet for creative work, which means that because this is a very expensive iPad, you might be able to better justify this purchase if you're going to be using it for other things as well. If you're just going to play games on it, there are more affordable iPads in this guide that will be better value for money. See our review of the iPad Pro (M2, 2022) (opens in a new tab) for more information.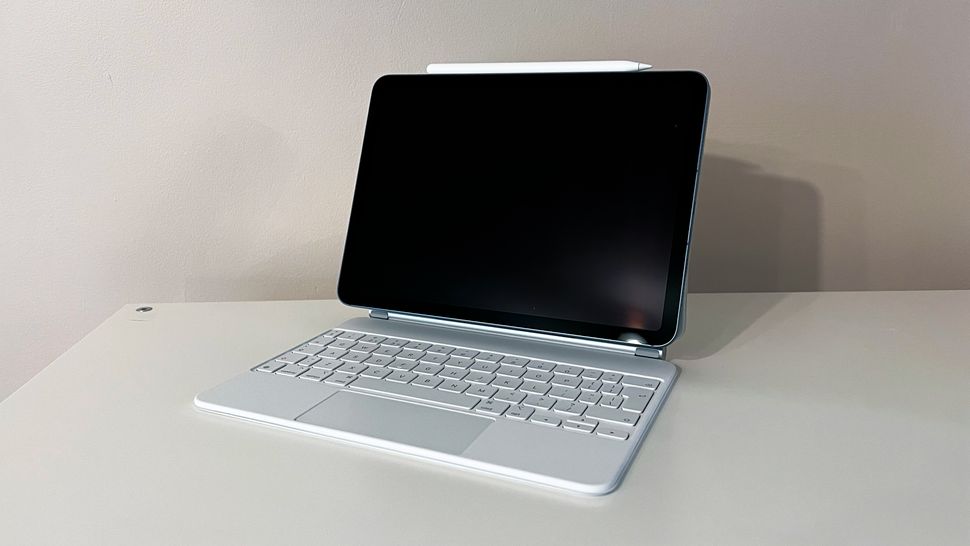 Released in April 2022, the newest iPad of all is the fifth-generation iPad Air. Apple made its mid-range tablet a lot more professional, giving it the same M1 processor as the 2021 iPad Pros. This means it's an amazing performer when it comes to even the most advanced iPad games, making it a great one. alternative to the more expensive iPad Pro.
When combined with the stunning 10.9-inch 1640 x 2360 Liquid Retina IPS LCD display, games look and play fantastically well. The smaller screen and slimmer design (this is an 'Air' product, after all) mean the iPad Air is a great middle ground, offering excellent performance but in a more portable body. It also comes in several color options, giving this iPad a bit more personality compared to some of the others.
While it does many things well, it's not perfect. The new iPad Air also has a new, higher price tag, which puts it worryingly close to the iPad Pro. If you're a gamer who wants the biggest screen for gaming, you're better off saving a little more for the iPad Pro.
It also means that people on a budget may want to look elsewhere too, like the new iPad, which is at the top of this list. The 64GB storage offered on the base device is quite small, so you'll probably want to go for the 256GB version if you're installing a lot of games. Check out our full iPad Air (5th Generation, 2022) review for more details.
The 2021 model of the basic iPad may now be two years old, but it's still a fantastic iPad for gaming. It offers a choice of 64GB and 256GB storage, which at the time of its release was the largest capacity you could get on an iPad.
In 2023, most modern iPads offer those amounts of storage as well, and while that means the iPad (2021) loses one of its unique selling points, it also means that if you go with this older model, you're not sacrificing space. storage.
There are many other reasons to opt for this model. Its 10.2-inch 1620 x 2160 LCD screen is big and good-looking, and it can run any iPad game with ease.
The most compelling reason to go for this model is the new low price. Apple has stopped selling this model, but other retailers still have it in stock, and because the newest model is available, you can get this one for an impressively low price, so if you want to game on iPad but can't afford a Lots of it, this is the one to get. To learn more, read our more detailed iPad 10.2 (2021) review.
Read more: