David Crosby liked to take credit for almost everything that happened in the 1960s.
Last year, he told Mojo magazine that he introduced George Harrison to Ravi Shankar, who introduced Harrison to the sitar, effectively putting Crosby's fingerprints on the Beatles' 1966 album "Revolver." .
In classic Crosby fashion, it was a self-mythologising boast, and basically true.
A cultural lion loved and criticized in equal measure, Crosby defined the contradictions of his day. He was a voice for the cherished ideals of his generation and the most trenchant caricature of him, the man who wrote the popular classic "Ginnevere" and a foodie braggart whose excesses required two memoirs to fully digest.
With his death Wednesday at age 81, Crosby leaves a huge void in the culture. As Lynn Goldsmith, the rock photographer, said on Instagram: "Even if David is an abstract presence in your life, it's like a beacon in the distance suddenly goes out. We have one less reference point to navigate."
From the moment he broke into the Byrds in 1965, adding sophisticated folk harmonies to booming rock 'n' roll, Crosby surfed the frothy edge of the counterculture wave like few others, defining California's 1960s hippie sun. He played at Jane Fonda's birthday party in 1965, took LSD with the Beatles, performed at Woodstock, made the cover of Rolling Stone and allied himself with the Hells Angels, his hippie-rebellious image in a fringed jacket inspired the character of Dennis Hopper in "Easy Rider." "
The son of a successful Hollywood cinematographer, he was kicked out of the Byrds for advocating a conspiracy to assassinate JFK at the Monterey Pop Festival, setting a trend that was destined to last for decades. His indulgences, prickly opinions and his unfiltered ego always threatened to overshadow his talent, which, ironically, centered on his uncanny ability to disappear into angelic harmonies with Graham Nash, Stephen Stills and Neil Young. As recently as last year, he was still stoking public feuds with the men he sang "Teach Your Children" with in 1970. As he told me a few years ago, CSNY's 1971 album "4 Way Street" "was the most accurate". album title in the story."
Despite a history of self-sabotage, Crosby wanted above all else to be judged for his music. Paul Simon, he said, had a "Napoleon complex" and a "strange old Bob [Dylan]" is "mad as a fruit fly", but "you look at an artist and you have to look at his art. His art speaks for them better than they do. That's where you see who they are. It's not his bad boy behavior. Not me trying to lie down until I took my dick off. You know, 'How many girls can I have in this bed?' Nothing of that. That's not important."
In the next breath, of course, Crosby was happy to give chapter and verse about his legendary sex life, invariably referencing his famous ode to a threesome, "Triad." He just couldn't help it.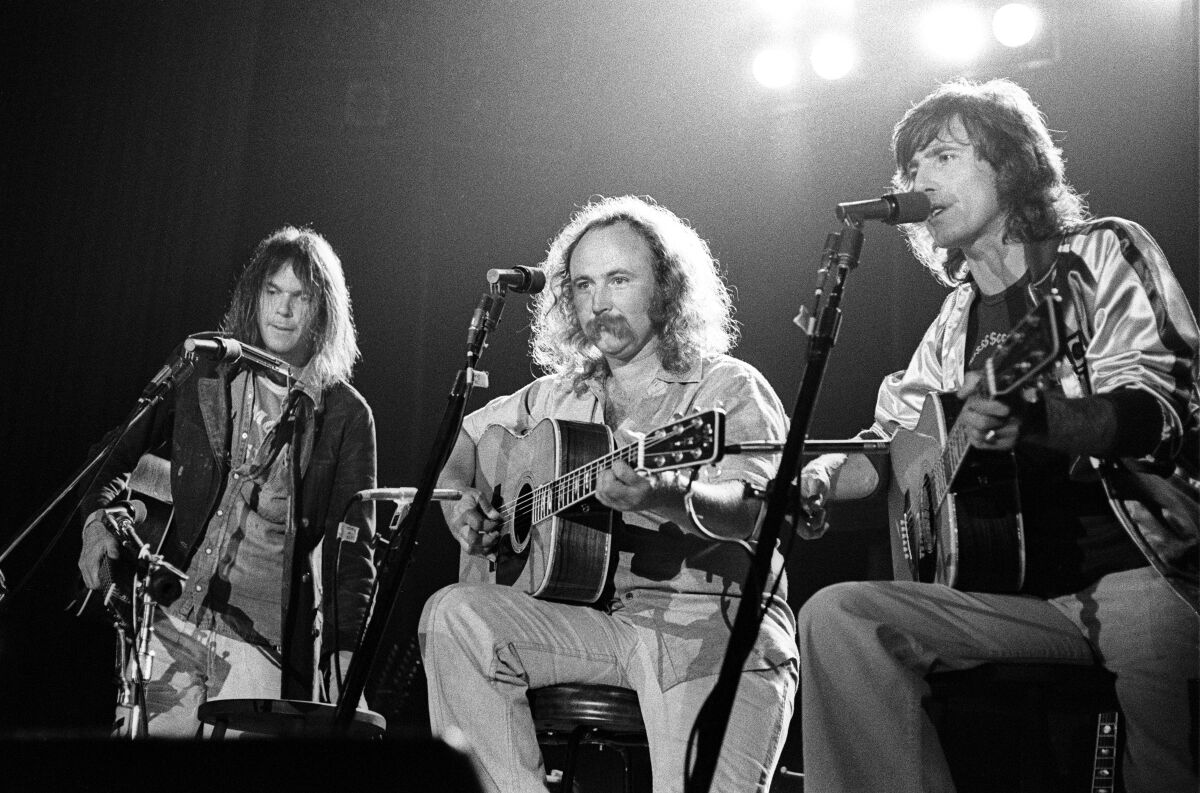 It was his art, of course, that built the building for his soapbox. Bob Dylan called him an "architect of harmony" (as well as a "colorful and unpredictable character"). Crosby's vocal arrangements, on the Byrds' "Eight Miles High," which he co-wrote, or CSNY's "Helpless Hoping" and "Find the Cost of Freedom," rivaled those of the Beach Boys' Brian Wilson for grandeur and beauty. .
When Crosby finally fell into the shallows of 1970, becoming addicted to heroin after his girlfriend died in a tragic car accident, he also made what is now considered his best album, "If I Could Only Remember My Name." The record was trashed by leading critics including Lester Bangs and Robert Christgau, the latter calling it an "embarrassing performance". But the album, featuring Joni Mitchell and members of the Grateful Dead, proved enduring, hailed by subsequent generations of critics as a touchstone of experimental folk and psychedelia. On songs like "Laughing" and "Cowboy Movie," Crosby achieved a fragile alchemy of complex vocal arrangements over chaotic improvisation that coalesced into an eerily private reverie. It is one of the best records of his time.
It also marked the beginning of a decade and a half of public and private degeneracy that eventually found Crosby hooked on crack, financially ruined and imprisoned in 1986.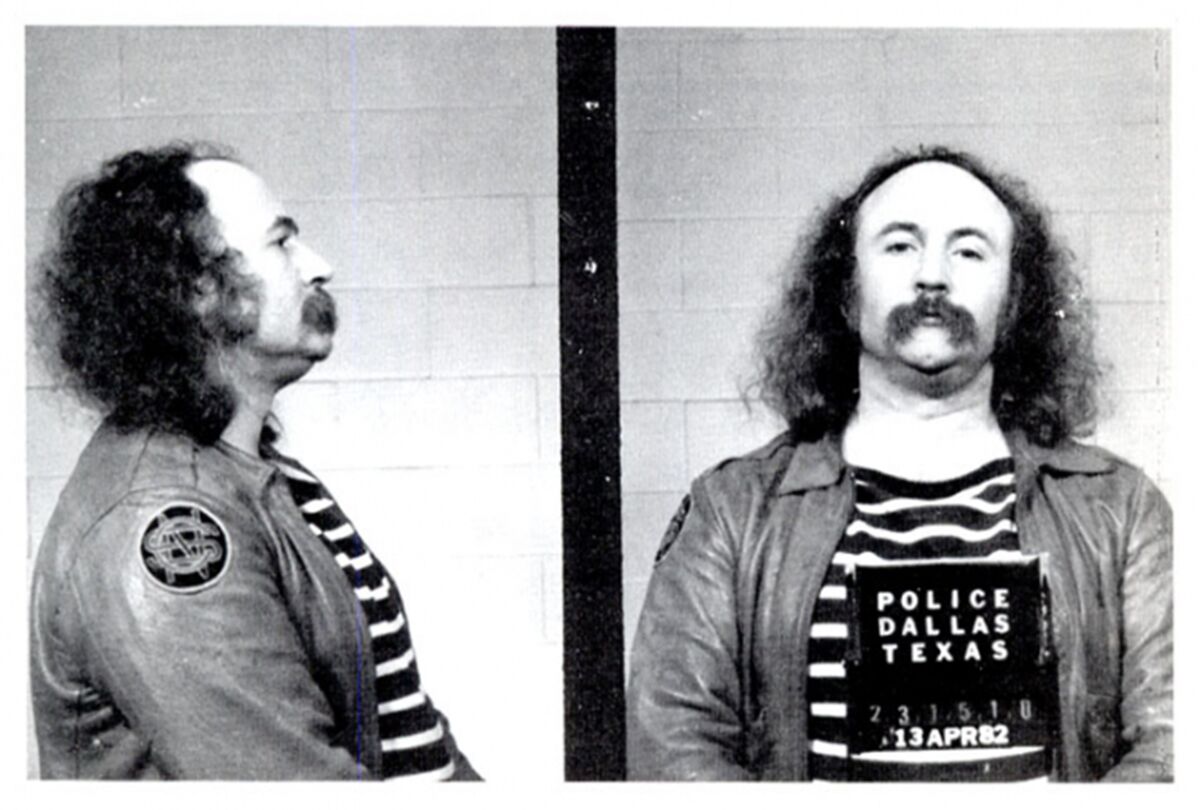 I first met Crosby in 1990 when I recognized him on a street in Freeport, Maine (he was shopping at LL Bean with his wife, Jan Dance). He had seen him a few months earlier on his mandatory college drug tour after his stint in a Texas penitentiary. He was funny and helpful, showing off his Harley Davidson (which he later crashed) and assuring me that despite his public stance against drugs, psychedelics were worth taking and that he and Jan took LSD once a year on vacation in the beach.
The '60s dream was alive and well.
Over the years, Crosby acquired an adorable walrus countenance, adding a dose of eyewitness credibility (and staggering self-esteem) to numerous rock documentaries. Few could match his mischievous enthusiasm: His story of meeting John Coltrane in a bathroom in the mid-'60s, in the startlingly candid documentary "David Crosby: Remember My Name," is almost as visceral an impression of what it was like to experience John Coltrane listening to John Coltrane.
The next time I saw Crosby was at his ranch in Santa Ynez in 2014, to interview him for my biography of Rolling Stone founder Jann Wenner. Even 50 years later, he chafed at the critical lashing his solo album had received: "My first solo record, which is selling to this day, and it's a legendary record. They said it was 'a mediocre job'. '"
When I emailed him the following week to say that I considered the album his crowning achievement, Crosby replied, "I have stuff in the can right now just as good or even better. But thanks."
His 2014 album "Croz" sparked a belated renaissance that led to a series of surprisingly inspired albums, his voice still soft and smooth after years of abuse. Crosby's new output (five new albums in eight years, including last year's "For Free") fell squarely into critic Edward Said's concept of "late style," the period when an aging artist (quoting the philosopher Theodor Adorno) "abandons communication with the established". social order of which it is a part and achieves a contradictory and alienated relationship with it".
No doubt Phoebe Bridgers would agree.
Few were as ready for Twitter as David Crosby, who hopped on the platform in 2011 and began spouting bitter views about Kanye West ("my dog ​​could beat chess"), the Doors ("shit") and Joni Mitchell (" greatest living songwriter." He also rated images of hand-rolled joints for their style and functionality. When Bridgers, a young freelance songwriter, smashed her guitar onstage during a performance on "Saturday Night Live," Crosby tweeted that it was "pathetic" and "stupid", a distraction from his songwriting, which he considered second-rate. A flame war ensued. Bridgers called Crosby a "little bitch" and the public sided with Bridgers.
But if Crosby acted like a guy whose place in history made him too big to write off, maybe he was right. His music, despite the man, remains inescapable. Case in point: Phoebe Bridgers' latest effort is a supergroup called Boygenius with two other singer-songwriters, Julien Baker and Lucy Dacus, and features layered, interlocking harmonies set in indie rock.
Knowingly or not, it is an echo and a tribute to the influence and legacy of David Crosby.
Joe Hagan is a special correspondent for Vanity Fair.