It's not every day that a Marvel movie gets inspired by The Simpsons, but according to the lead writer for Ant-Man 3, that day has finally arrived.
Talking to SFX Magazine (according to GamesRadar (opens in a new tab)), Jeff Loveness has surprisingly revealed that MODOK, one of the supporting villains of the Marvel movie, was heavily influenced by a classic antagonist from The Simpsons.
The character in question? Frank Grimes, Homer Simpson's power plant co-worker who becomes increasingly incensed with his colleague's inability to do his job properly. Who knew that one of Homer's most iconic enemies would inspire Ant-Man and the Wasp: MODOK from Quantumania, huh?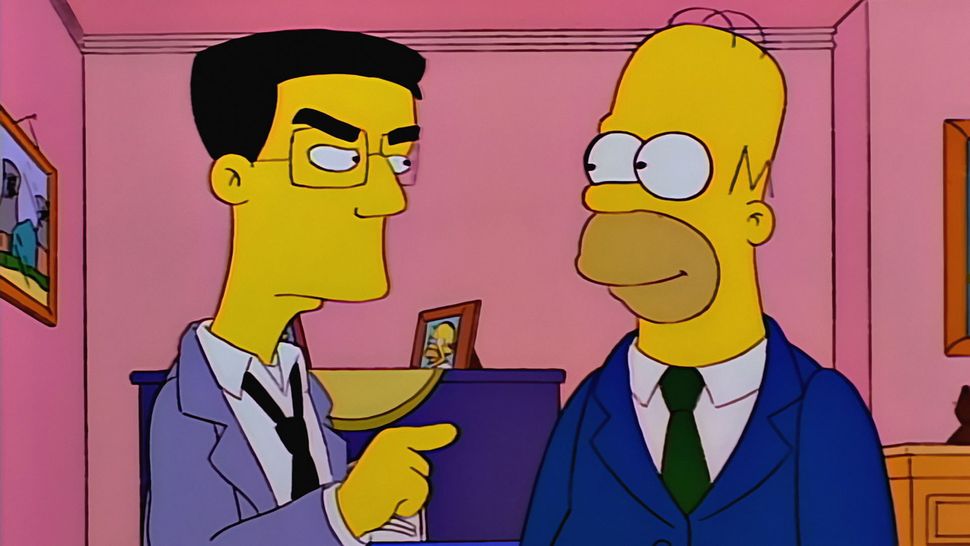 Kicking off Marvel's Phase 5 on February 17, Quantumania marks the introduction of two major Marvel villains. Kang the Conqueror is positioning himself as the main villain of the film; after all, he will be the MCU's next Thanos-level threat. However, Loveness revealed that bringing MODOK to life on the big screen for the first time was the most fun part of writing the film. It evidently helped that he was able to refer to the legendary sitcom The Simpsons (all 33 seasons are available to stream on Disney Plus) for guidance in fleshing out the MCU iteration of the character.
"MODOK is perhaps my favorite thing about the movie," Loveness explained. "Obviously, we're very faithful to the comics with the design and the look, but then we put a little extra on it. I'll just say that it was inspired by Kevin Kline in A Fish Called Wanda and Frank Grimes in an old episode of The Simpsons: this really annoying, selfish, entitled but also deeply sad and insecure man who knows he's got a bad deal in life and is trying to make the best of it."
Who is Ant-Man and the Wasp: Quantumania MODOK?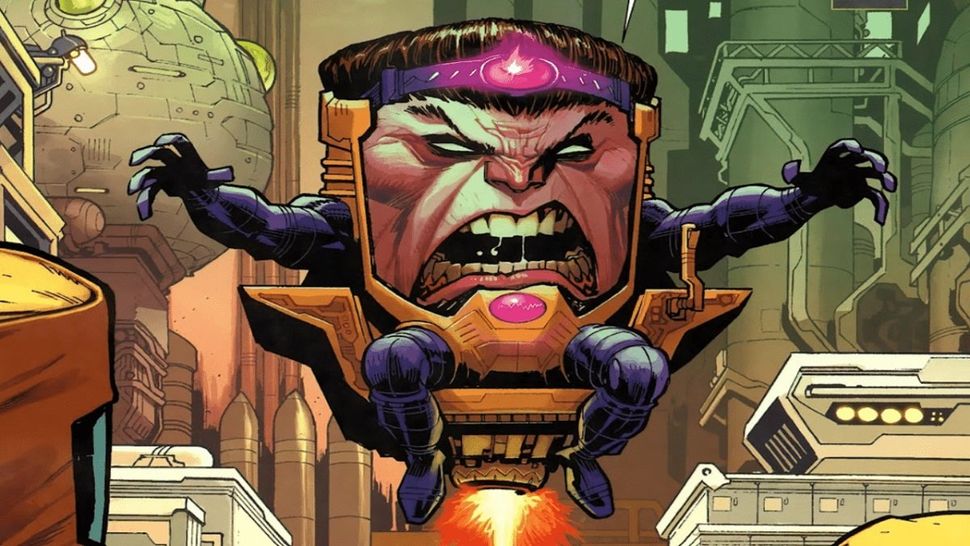 MODOK, which stands for Mechanized Organism Designed to Kill, is not an unfamiliar quantity to most Marvel fans. In fact, he's one of the comic book giant's most iconic supervillains, which means his live-action debut has been a long time coming.
In the comics, MODOK was created when, yes, you guessed it, a science experiment goes wrong. Real name George Tarleton, MODOK is born when Tarleton's fellow researchers use Tarleton as a guinea pig for their experiments in the Cosmic Cube. The result of his tests gives Tarleton genius-level intellect, but makes him an ambitious and bloodthirsty killer. Not only that, the experiments greatly disfigure Tarleton; essentially, he turns into a giant head, making his torso and limbs appear tiny in comparison.
In the MCU, MODOK's origins have been altered. Instead of Tarleton, Darren Cross, the main villain from 2015's Ant-Man, is the person who becomes MODOK. At the end of that Marvel movie, Scott Lang/Ant-Man destroyed the size regulator on Cross's Yellowjacket suit, causing Cross to shrink uncontrollably and presumably killing him.
However, he survived and will seek revenge on Lang when the latter and his family inadvertently travel to the Quantum Realm in Ant-Man 3. We received confirmation that Cross had become MODOK in the latest Quantumania trailer (read our Ant-Man and the Wasp: Quantumania Trailer Breakdown for more information), which you can see in the screenshot below: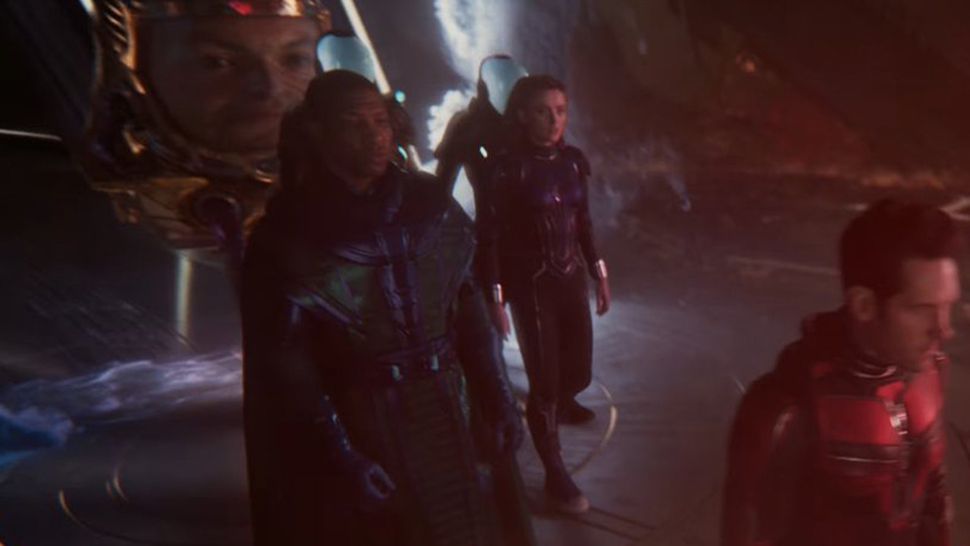 MODOK might be making his MCU debut in Quantumania, but this isn't the first time we've seen him on screen.
He starred in his own animated television series on Hulu in 2021, which was praised by fans and critics alike before it was canceled in May 2022. Meanwhile, MODOK was the main villain in Marvel's Avengers, the video game developed by Crystal Dynamics- Eidos that it was not so well received. Subsequently, Marvel's Avengers will not receive any further updates or content releases after September 30, 2023.
It's unclear if MODOK's MCU appearance will be a 'one and done' scenario, meaning he'll only appear in Ant-Man 3. It would be a shame if he does, as he's one of Marvel's most compelling villains. However, given the MCU's penchant for killing off his antagonists, we'd be surprised if MODOK makes it out of Quantumania alive. If he doesn't, at least we'll be living in a world where The Simpsons can even influence the most popular movie franchise in the world.
For more content based on Marvel and The Simpsons, read how to watch Marvel movies in order and see where we placed previous Ant-Man solo movies on our ranked list of Marvel movies. Also, check if you agree with our picks for the best Simpsons episodes of all time.